Modifications – Done Properly
It's quite tempting when you own a caravan or motorhome to whip out the toolbox and do a few little modifications so it better suits your needs.
Why DIY modifications are not a good idea
The thing is – as tempting as it might be – it's not always a good idea to do these things yourself.  Here's why.
Insurance. If you have an accident, one of the first things an insurance company will do is inspect your van for any modifications that could affect the handling of the van, and then weigh it. If the weight is above the ATM stamped on the compliance plate, they may not pay claims.
Safety. It's not only the brakes, tyres and suspension that might suffer from weighty additions and modifications, we've seen cracks in the chassis caused by loads far above the manufacturer's ATM.
Warranty. Some caravan warranties become void if modifications are carried out by anyone other than an authorised repair agent.
A better idea
You don't want your safety, warranty or insurance compromised. We know what can be done and what shouldn't be done when it comes to modifications.
Whatever type of modification you need we can talk you through your options.
Typical Modification: Fitting an Ensuite to a Traveller Van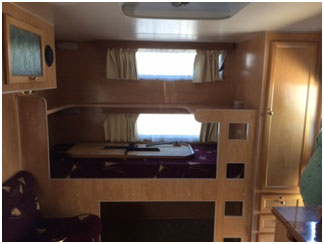 The bunks before the modification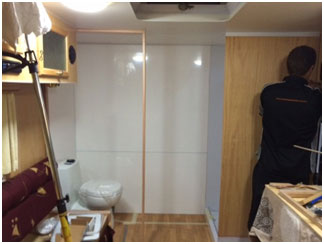 Ensuite installation in progress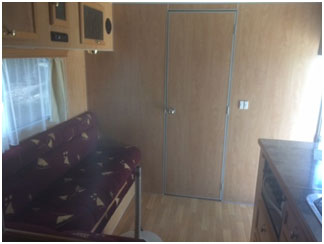 Bunks gone, ensuite tucked in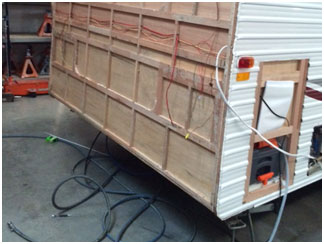 Wiring and plumbing in progress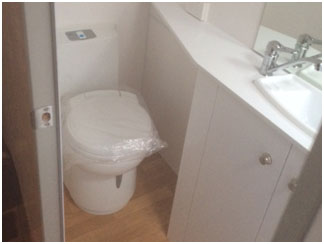 Toilet and vanity fully installed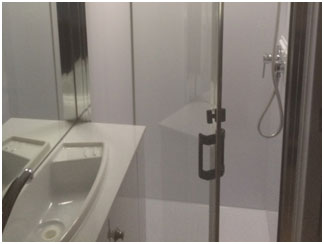 Here's just a few of the many modifications we undertake regularly.
Bed Conversions: at first it was just you two, but now the little people have come along and you need somewhere for them to sleep.
Eating Areas: If you decide you don't like your L-shape eating area and would prefer a café dinette instead – we can help.
Ensuite: you're sick of long midnight treks and need a comfy, efficient ensuite.
Self Sufficiency: you'd like an extra water tank fitted so you're more self-sufficient.
ATM Upgrade: Perhaps with all the stuff you pack in, the van doesn't tow as it should and becomes too heavy and terrible to tow. We can organise an engineer to certify and increase the ATM, and carry out any work that is required to make this happen.
Total honesty
The one thing we definitely promise is that we will be totally upfront with you about the options, the costs and the implications. And we'll let you know if we think that you would be better off spending your money on a different van, rather than modifying it.