Some of our customer will already be aware but if you weren't, we have moved.  Don't worry we haven't gone far, still located in Ormeau and still very easy (if not easier) to find and get into with your Caravan/RV's.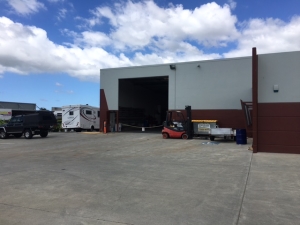 As some of you no doubt know moving house is a terrible job but we can tell you now that moving workshop is even worse, especially with large machinery and caravan sheeting involved.  It is also difficult to let everyone know of the change of address including suppliers and freight companies who take a little while to update their systems, and then there is google etc, not to mention our valued customers!
I am sure a lot of you have had your own business or experienced moving a business for yourselves so you will understand its not an easy task and there is a lot involved.  But wow its pretty satisfying when its done and all setup.
It w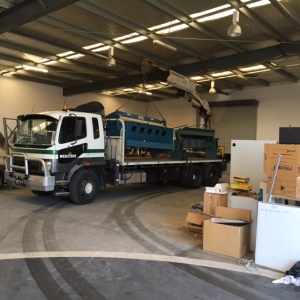 as a massive job but we are now settling in to our new premises which, while not much bigger, is better suited to our business.
Our new address is:
Unit 1/95 Lahrs Road
Ormeau QLD 4208
Phone and email details remain the same.
We are still tweeking the spare parts shop and getting things just the way we like it and waiting on our signage to come through but we are getting there.  Feel free to pop in for a visit and check it out.
Keep on travelling and stay safe on the roads.  Follow us on Facebook and Instagram and feel free to post photos of your travels on our facebook page.  It is always nice to see photos and hear stories of places you have been and recommendations on great spots.