You want your van to be super comfortable,
functional and reliable when you're away
CARAVAN PERFECTION – DONE PERFECTLY THE FIRST TIME
We're highly qualified and pretty fussy when it comes to Caravan




and motorhome repairs and modifications
Just like you – we all love heading off in our vans for a spot of camping and

fun

.
Which is why we are

obsessive

about doing things properly. Everything has to look good and work beautifully, or we're not happy.
And because we do things properly, word has got around about how

fussy

we are when it comes to repairs, servicing and modification work on caravans and motorhomes.
This is what we love to do.
We're

perfectionists

.
•  WHAT WE DO  •
We do complete rebuilds, servicing, modifications, fitting of equipment and
gadgets and a whole lot more.  See our services pages for details on the
full range of things we do for our clients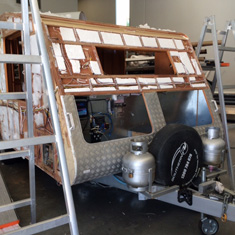 Whether you or someone else bends or breaks it – we'll restore it and you may find it is better than it was before. We're trusted by the major insurance companies to carry out all repairs including hail damage and smash repairs.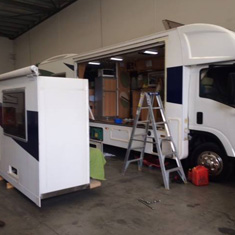 Over time things wear out and then they break or malfunction, usually at the most inconvenient time. We make sure that your mechanical, electrical, gas and energy systems all work perfectly before you head off.
Want more storage, better climate control, solar power, bike racks, additional water tanks, entertainment system, better fridge or cooking facilities? No problem. We'll source and fit.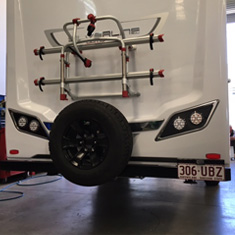 Before you take off, we'll make sure that your car and van are both set up to tow correctly. We'll also share a few tips that we've learned on what to do in tricky situations. Your safety is paramount.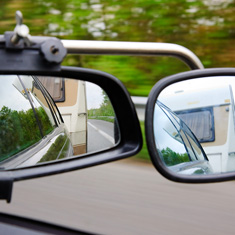 Honesty, Spot on Workmanship
Communication was the key for me choosing Caravan Perfection (honesty straight up and no sales speech). Workmanship was spot-on and delivered as expected from such a great team. Job well done guys.
Steve Warton – Supreme caravan
•  OUR TEAM  •
BEHIND THE SCENES
It's always good to know a bit about the people who'll be looking after your
precious assets.
Visit our About Us page, meet the family and find out why we're passionate
about working on RVs.