For some of us that feel the cold, winter is not a good time to go caravaning, but the start of spring is when we start thinking about going away in our caravans.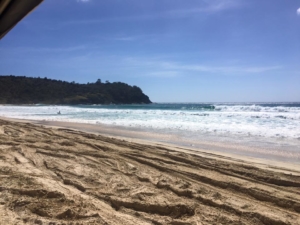 Depending on where you are camping, how long you are staying and the distance you need to travel to get to your destination it is sometimes a good thing to check over a few things on your van before you leave.  That way if you find anything that needs to be repaired or fixed before you go we can help with this.  Here are a few tips on items to check :
Its probably good to run your appliances for example fridge, air-conditioner, stove etc just to make sure it is all in working order so if there is an issue it can be sorted prior to departure.
Depending how long your van has been sitting and how many kilometers you did before parking it up, it might be worthwhile booking in for a brakes and bearings service – especially if your planning a longer trip.  This can alleviate any issues occurring while travelling as sometimes it can be difficult and expensive to get parts on the road.
Check the satellite on your caravan – if applicable – check the registration and possibly do a re-hit before you leave to make sure it is going to be fully operational for your trip.  Tip – It is necessary to register every 12 months so this might be something you need to do to make it work.
If you have Solar panels etc on your caravan and plan to use while your away it would be a good idea to check that they are charging the batteries etc ok before you leave.
Sometimes when our vans sit for a long time storms can damage them without us noticing until its time to pack up and go away in it.  Look for hail damage, any impact damage from a tree falling, broken or cracked windows etc.
If space permits roll out the awning and make sure it all goes smoothly out etc. and that no damage has occurred while being parked up.
If your planning on a long trip and taking extra tarps etc to cover the caravan make sure you have all poles etc that you need – if you decide you need an extra pole carrier to help carry additional poles we can help with this.
While your packing keep an eye out for any water stains etc on the internal ply of the caravan – this is a dead giveaway that there is a leak happening somewhere and needs to be fixed sooner rather than later.
Whether you are heading to the beach, bush or on an extended trip, getting away in the caravan is the best but it can sometimes be spoilt by little things going wrong or not working as they should.  By checking these couple of things before you leave it can alleviate a lot of these problems.
Happy camping everyone!!