It's lovely being out on the road in summer, finding beautiful spots to camp, relaxing away from work.  Where you're biggest decision all day is whether to go swimming or fishing first.
The only downside (apart from flies and mozzies) is keeping cool when the heat becomes a little unbearable.  And when you're hot – you're – well, uncomfortable, and maybe get a little cranky.
So here's a few suggestions for keeping your cool.
Ensure it's well insulated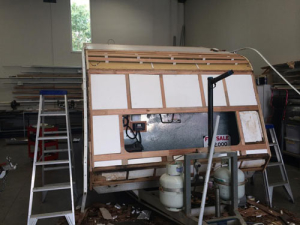 Insulation will pay for itself in both summer and winter. Most new caravans come with insulation already installed, but if you're having one custom-built, make sure it's part of the specifications.  A lot of vans have insulation in the roof, but not in the walls, and this can make a real difference.
When repairing or modifying vans, insulation is one thing we always recommend and will replace if it's not up to scratch.  It's that important.
Consider caravan air-conditioning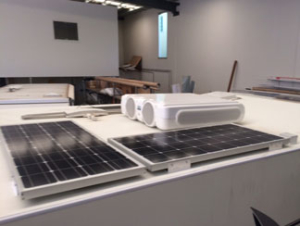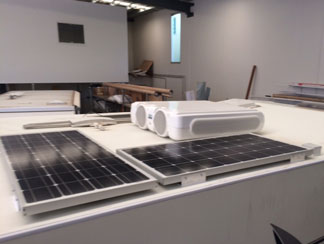 Air conditioning is the most instant and effective way to cool down your van's interior and get a good night's sleep.  The most efficient types are reverse cycle units which heat as well as cool. However it is an expensive accessory and before adding to your van we will need to review the weight considerations and ATM rating. At caravan parks you'll need a powered site, and this will cost you more, but at the end of the day you'll be a lot cooler.
Upgrade your lighting
Incandescent bulbs and halogens give off a lot of heat, so consider replacing these kind of lights with LEDs.  They are cooler and a lot more energy efficient.
If you'd like us to inspect your van or motorhome and provide recommendations on the best cooling options for your vehicle and budget, give us a call on 07 5549 2489.